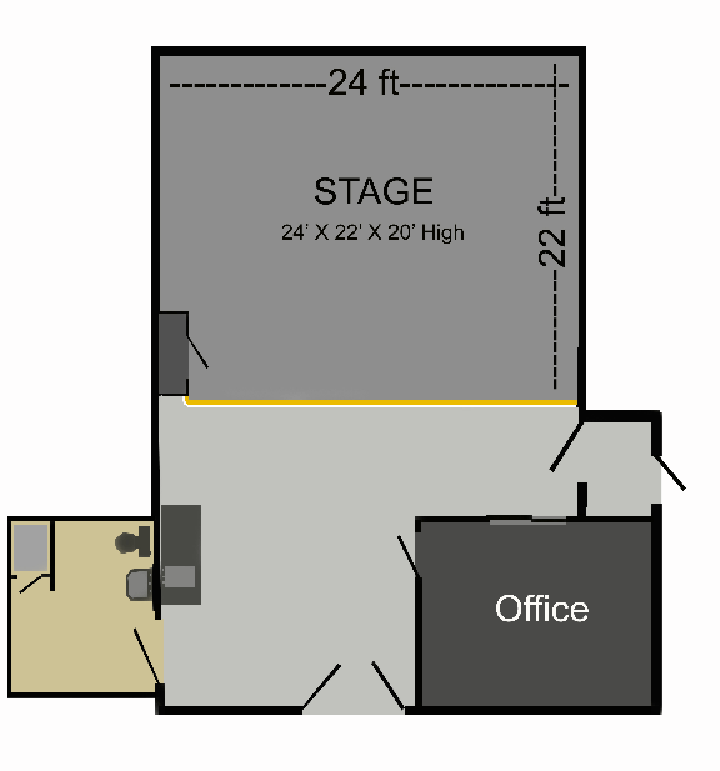 1,500 sq/ft Insert Stage/Studio for Rent
(Film/Video & Still Photography).
24' X 22' X 20' high - Stage ready to shoot any project...
Experienced staff ready to assist with lighting, director of photography,
sound mixing and camera operation.
In house camera equipment available (extra)

Lights, Microphones, Mixing board, Tripods & Dolly included.